AROMATOUCH TECHNIQUE
Most individuals encounter factors in daily life, from both their internal and external environment, that have negative effects on their overall health and well being. These negative disturbances cause an imbalance in homeostasis, the natural balance of body systems and health. Homeostasis is the natural state of Such challenges, even when they do not directly result in disease, cause our bodies to function at a sub-optimal level. The AromaTouch™ Technique works to restore homeostasis, and minimize the impact of these factors. Four systemic constants that most often impair homeostasis are:
Stress, Toxic Insult, Inflammatory Response, and Autonomic Imbalance.  There will be 2 doTERRA oils, making a total of 8 doTERRA oils dripped along the spine for each of these systemic constants and worked into the skin to bring you back to a homeostasis state.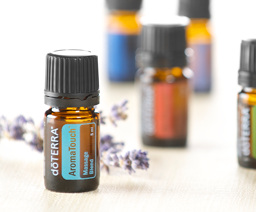 PLEASE NOTE  This treatment is not a full body deep tissue treatment.  It is only performed on the back and the soles of the feet.